Appliance Fix – Fridge Repair Melbourne
Fridge giving you problems? Appliance Fix can help with all aspects of fridge repair in Melbourne and all over Melbourne metro. From replacing seals to diagnosing faults, Appliance Fix has the experience and knowledge to get your fridge doing it's job again!
We don't complicated and confusing charges on our repairs, installation and services of any appliances. At Appliance Fix, we charge a simple and upfront rate of $159. If you're fridge or freezer ends up needing parts for repair, we'll give you a quote on the different options available. If the technician needs to return, you'll only be charged further in small 15 minute increments.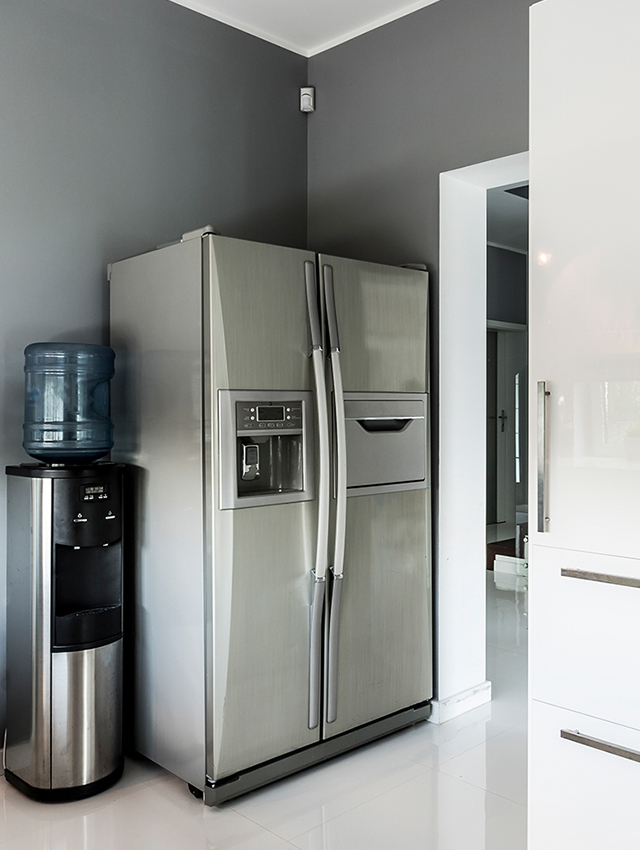 Fridge Repair all over Melbourne
If you're struggling with a broken fridge, try these troubleshooting tips to see if they can help,
Fridge is freezing food

Check the temperature set for inside the fridge and that's it's not too  low. Consult your manufacturers manual for settings
Remove any dust or dirt from the coils behind the fridge. If dirty, the compressor can work overtime thinking it needs to cool the fridge more
Fridge isn't cold

Check the thermostat that it hasn't been set at too high of a temperature
Make sure that nothing is covering the vents at the back of the fridge / freezer
Fridge is leaking water

If your fridge has a water dispenser, check for leaks in the tube and tighten the compression nuts
Make sure that the fridge is on a level base
If you've tried these troubleshooting tips and your fridge or freezer is still not performing as well as it should be, it's time to get in touch with Appliance Fix. You can leave us message on our contact page or give us a call on
All Fridge & Freezer Brands
Appliance Fix can install, repair and repair on all major (and not so major) fridge & freezer manufacturers.